Warrior King and the Wolf - Print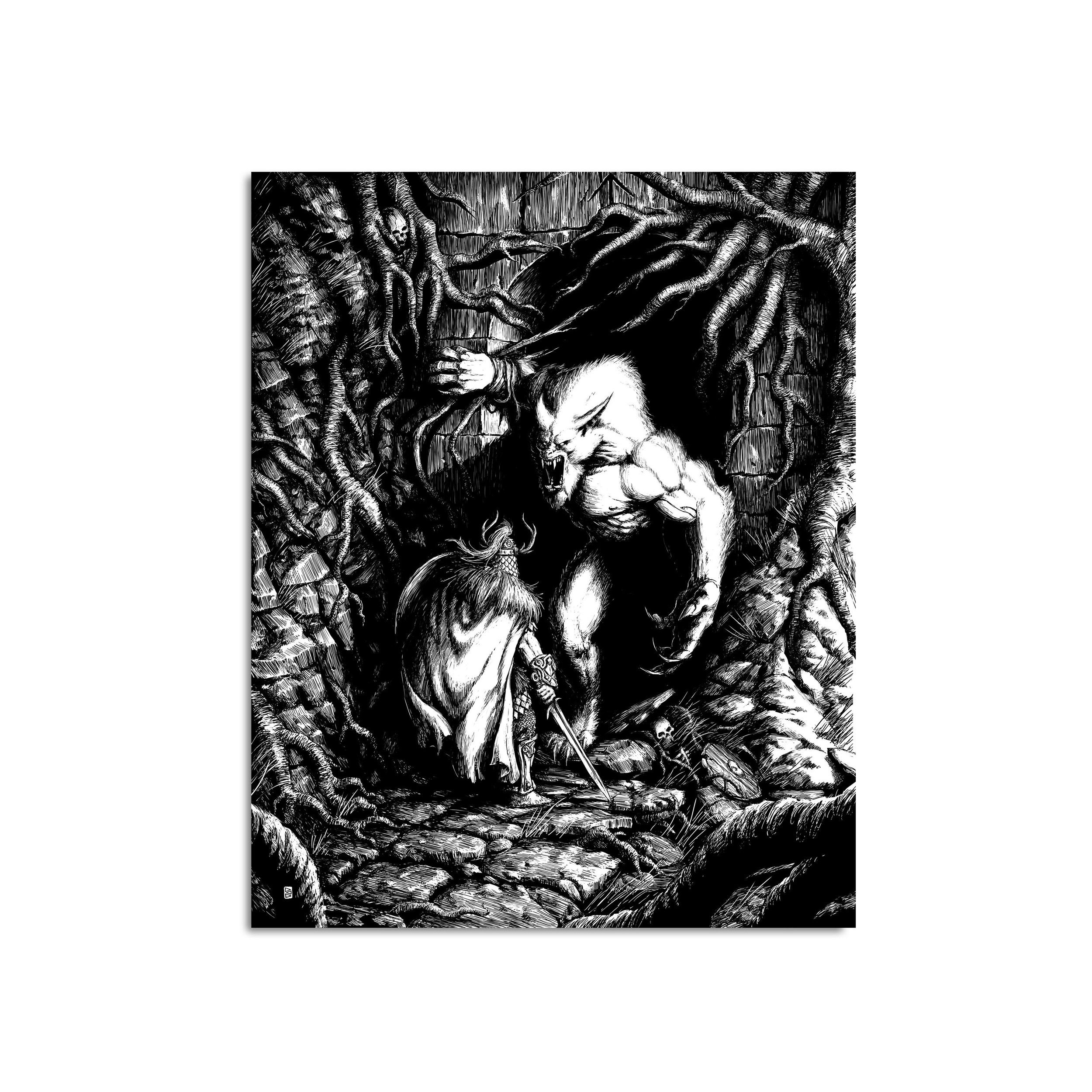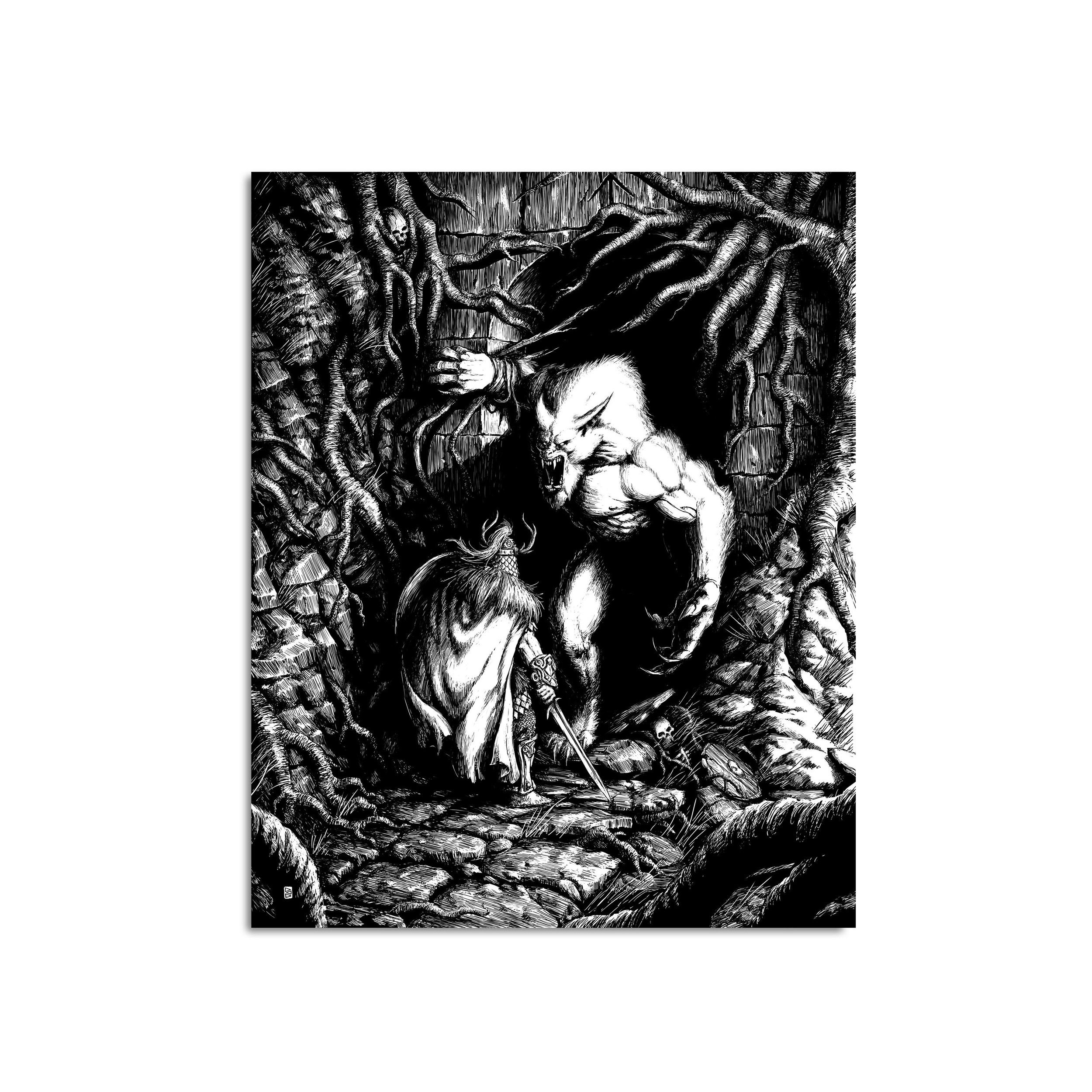 Warrior King and the Wolf - Print
An art print measuring 11" x 14" signed by Blake Davis.
"Yngol the Unmaker, one of the few surviving Ulfryn since the battle of Audn, sought to sieze control of the remaining Ulfryn and Varg clans through force and fear, slaying many thousands. Yorin stood against him in defiance. Yngol, gravely wounded, was then sentenced by the last remaining Hryngr to be sealed within the mountain of Isfyall.
The oracle foretold of Yngol's return ten thousand years after his sealing. He will be freed from his prison, slay Yorin the Immortal and the Warlords of Skog, and reclaim the throne that was denied him. But... it hasn't been ten thousand years.
Yngol is free, but far too soon. I fear Yorin won't be immortal for long..."
-Omenshard: Beginnings